Recently the trend of social networking sites is growing at a fast pace in approximately every age group but more specifically in adults. These social networks have become an integral part of our lives, social interactions, and communication with other people. As these sites allowed us to access the world quite easily, it also brings some consequences for example security and privacy of data. Here we are analyzing the taxonomy of social networking sites.
The origin of Taxonomy is from the Greek word "taxis" meaning arrangement and "nomos" meaning law. Taxonomy helps us classify according to the pre-defined system which results in preparing a conceptual framework to build up the basis for discussion, analysis or retrieval of information. Taxonomy helps us in organizing our content into hierarchical relationships, this way it becomes easier to search for particular information. Defining taxonomy can help us achieve several benefits.
Some popular social networking sites are listed below:
Facebook
Instagram
Twitter
LinkedIn
Snapchat etc.
Basically taxonomy is a scheme for classification of information and it does not have any relationship with sales or revenue generation. It refers to the effective formation of content within a well-defined scope for ease and precise access. Most of the social networking platforms use these taxonomies as a way for the categorization of media. Exploring a little bit of Facebooks' taxonomy when it comes to using Facebook search engine e.g. to find people on the basis of mutual friends and location.
Here is an example that Facebook uses several kinds of taxonomies when it comes to categorization of media or information that it does this by groups. For example, hashtags, likes, pages, shares, interests and trending topics yet of course the timeline.
User's fundamental activities on online social networking sites are represented in figure below:
Other than that based on usage, the data is statistically classified in figures shown below for better understanding of their impact in our live w.r.t regions.
Facebook:
is the most popular social network site worldwide (global usage infiltration of 35%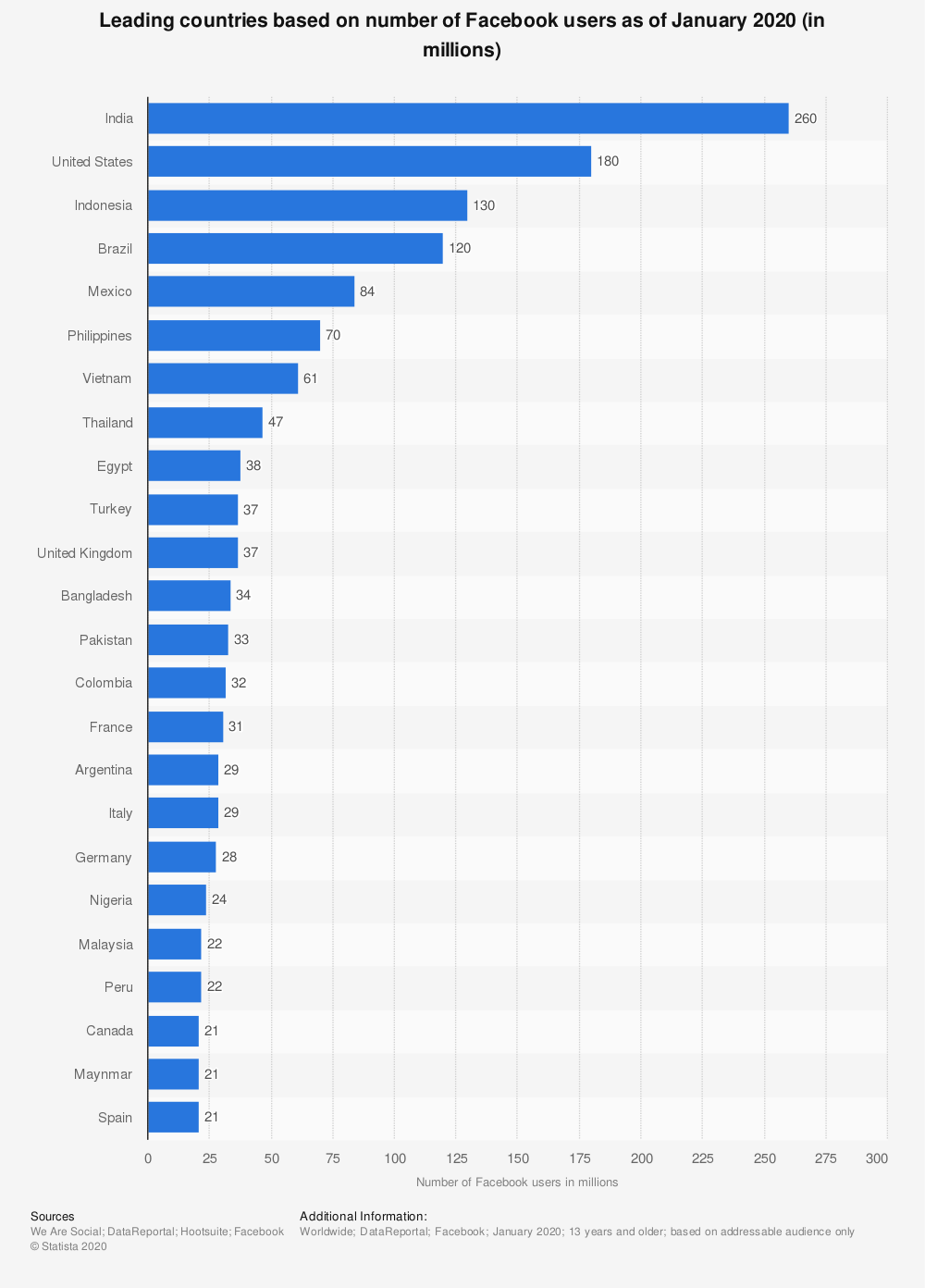 Instagram:
is most popular in young adults and the statistics are shown below:
Twitter:
Twitter user are getting increased day by day. People communicate with others through hashtags like spread their message within few hours. People advertise through twitter they do marketing stuff through twitter to catch quickly and more attention around the globe.
Tik Tok:
This app is trending now a day, tik-tok launched in 2016 within 4 years it has 80 Million active user around the world. 1.5 billion Times it app get downloaded from app store. The user of tik-tok are mostly teenagers from 14-17 years old. People remain active 52 minutes per day. They create content some of them are really good but sometimes it might be harmful for you. People who are watching different kind of stunts, actions and they tried those stunts which result into disaster or even life threating they risk their life for performing those actions.
Conclusion:
We remain active on any social media platform whether it's a Snapchat or tik-tok. People spend half of their time on social media. We should ask ourselves, do we really need social media like the app tik-tok, Instagram, Twitter? If we remove those social networking platforms we can live a beautiful life, we might understand people better rather than watching random content on these sites.
Sometimes people get motivated but also they get depressed by watching so many stuff on social media. Children also get aggressive through social media. We can try to remove those app from our life. Let's just imagine and experience that one day you are not going to connect your phone with Wi-FI or on mobile data for a day and make the best use of that day because these things affect our lives whether we realized it or not. Connect yourselves with nature "Take time to give thanks for the beauty of Today".
Related Article: Social Media Hacks to Promote Your Online Business

by: Fatima Batoll